I wanted to give a shout out to one of my favorite new blogs that I read daily, The City Sage , found here… http://www.annesage.com/blog/. Anne Sage, the superlative owner and editor of the blog, offers me my daily fix of fashion, design, cuisine and wonderment! Anne's blog features some of the most wonderful images that I want to print out many of them and frame them for my wall (or at least put them on my refrigerator!).
Anne and I have struck up a friendship by email and I hope to meet up with her one day soon, since we don't live far from each other, but in the meantime, I'm loving exchanging recipes and local interests with her. Visit her blog and be transported!
Fall is here!
My favorite time of year is here! Even though I live in California, I'm far enough north (Silicon Valley area) where the weather changes enough in the Fall that we have to pull out our jackets for the days and warm socks for the evenings! I get to wear all of my favorite sweaters and cozy up on the couch with my soft blankets.
And, of course, it's soup season! So, in honor of that, even though this is an interior design blog (mostly), I am posting my number one all time favorite recipe that makes a wonderful meal. Serve it with crusty french bread and a nice cup of tea. Enjoy!
White Chicken Chili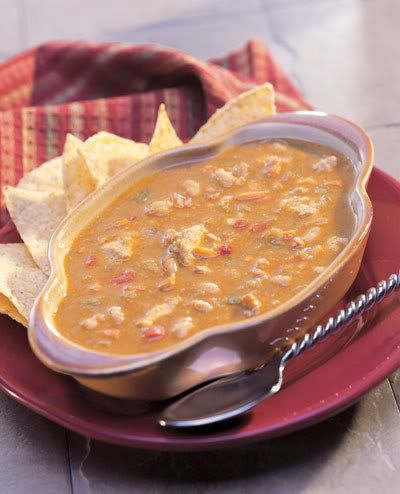 Ingredients
2 cans Chicken broth
2 can white cannellini beans or great northern beans
1 (4-oz) can 'medium' chopped green chilies, drained
2-3 cooked chicken breasts, diced
1 tsp garlic powder
1 tsp red pepper
2 tsp black pepper
2 tsp onion powder
2 tsp cumin
1 (8-oz) container sour cream
1 cup whipping cream
1 bag corn tortilla chips

In a crock pot mix first 9 ingredients, and cook on medium for 2-3 hours. Before serving add sour cream and whipping cream to soup. Let set for 30 minutes ( it will thicken). To serve, crush tortilla chips in a bowl and pour soup on top. Delish!
And to help you get in the mood for Fall, here's a few interiors (I had to get a few in!) for you! Can't you just feel the warmth from these fireplaces?
Designer Jed Johnson
Designer Sills Huniford Associates
Designer Sills Huniford Associates
I love this wall and linear fireplace. This is my current favorite treatment for a fireplace surround.
A much different look than the pic above, but if your style is contemporary, this fireplace is perfect. Love the recessed lights adding more drama to the fireplace.
The ambience in this room, created by the lovely fire and intriguing sconces on the wall make me want to enjoy a glass of wine with friends here.
I believe this is a room that Candace Olsen did on her Divine Design show. Love her – she is Über talented and I love her show. I've never met a design of hers that I didn't like.
Finally, a more traditional fireplace to leave you with dreams of evenings spent by the fireplace with loved ones.
Rester au chaud! (Stay warm!)